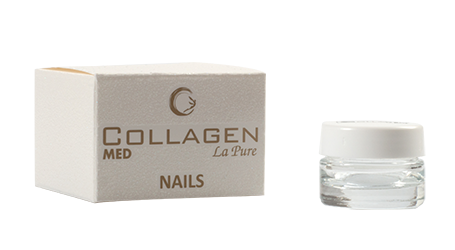 Collagen La Pure NAILS Care
An active transdermal gel designed to rebuild weakened and damaged nails. It restores the damaged plate, tones, strengthens their structure and restores a healthy and attractive appearance. It soothes irritated skin around the nail. Regular use eliminates the problem of splitting nails and restores their natural hardness and resistance to damage.
Strengthening fragile, brittle and splitting nails

Regeneration and restoration of the nail

Toning the colour and nail pigmentation of the nail plate

Relief of irritation and skin care
Rehabilitation and renewal of damaged nail plate after nail extension removal

Adjuvant in the treatment of nail psoriasis

Restoration of the nail's healthy appearance

Strengthening the structure of the nail.